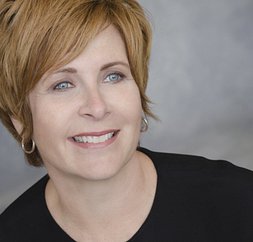 General Business Counsel & Document Preparation
Phyllis can provide advice and counsel targeted to the specific needs of design professionals including the formation of a corporation, limited liability partnership, or general partnership; professional liability insurance; and, compliance with the architects, engineers and landscape architects practice acts.
Risk Management Counseling
Phyllis can access a firm's liability exposure and develop procedures and protocols to prevent loss and avoid claims.
Phyllis has served as a member of the City of Sacramento Design and Planning Commission; the City of Sacramento Design Commission; the City of Sacramento General Plan Advisory Committee; the City of Sacramento Community/Urban design, Preservation, Cultural Resources, and Community Outreach/Involvement Subcommittee; the City of Sacramento Downtown Urban Design Steering Committee; and, the City of Sacramento Green Development Code Users Advisory Group.
From 2000-2006, Phyllis was the Executive Director of the American Institute of Architects, Central Valley Chapter where she served as liaison to community-based groups, affiliated professional organizations, civic leaders, business owners, and elected officials. She has been credited with helping to significantly raise the organization's profile and impact within the Sacramento region during her tenure.
Phyllis also served as the Interim Executive Director for Miyamoto Global Disaster Relief where she oversaw the development of a newly-formed 501(c)(3) nonprofit corporation dedicated to rebuilding earthquake ravaged schools in Haiti.
Teaching is one of Phyllis' strengths. She has taught numerous continuing education courses on risk identification and allocation, indemnity and other contractual provisions to groups of architects and engineers. She has also been an Adjunct Professor at McGeorge School of Law in Sacramento where she taught legal research and writing.
Phyllis earned a Bachelor of Science in Political Science from Sonoma State University where she graduated Cum Laude and With Distinction and her law degree from the University of California, Hastings College of the Law.
Phyllis is more than just a lawyer … she is a trusted advisor, confidant, advocate, and educator. With decades of experience dedicated solely to the representation of design professionals, Phyllis is uniquely situated to advise architects, engineers, and landscape architects from solo practitioners to large multi-disciplinary firms throughout California.
Transactional Counseling & Negotiation
Phyllis has drafted and negotiated virtually all forms of design professional agreements and business forms including owner/architect agreements; owner/engineer agreements; owner/landscape architect agreements; consultant agreements; lender assignments and certifications; and licensing agreements. Phyllis is particularly skilled at analyzing and negotiating owner-drafted agreements.
As a former insurance defense counsel for the architectural, engineering, and landscape architectural professions, she brings that depth of experience to the drafting and negotiation of agreements and other business-related documents. Years in the litigation trenches enables her to develop risk avoidance strategies and procedures/protocols based on issues asserted against design professionals in actual lawsuits.
Recognized as an authority on design professional agreements, Phyllis prepares, analyzes,and negotiates contracts with owners, other legal counsel, consultants and lenders on the design professional's behalf. In addition to her expertise with contracts, Phyllis counsels architects, enginners, and landscape architects on business concers that arise related to the provision of their professional services.
o
ut
Dispute Resolution Counseling & Fee Collection
Is a client not paying an invoice or threatening to file a lawsuit or a complaint with a regulatory agency? Phyllis is able to provide proven strategies to get the owner/design professional relationship back on track with informal dispute resolution services. Phyllis is also experienced with fee collection, as well as mechanics' and design professional liens.
A graduate of the University of California Hastings College of the Law, Phyllis has represented design professionals exclusively since 1989. She has been recognized by the AIA Central Valley and the AIA California Council for her service and dedication to the architectural profession. She similarly was recognized by the California Architect's Board for her years of service on its Regulatory & Enforcement Committee.
Her numerous appointments to various state and local commissions are a testament to her vast knowledge of the built environment.
Brown Bag Courses
Phyllis provides free lunchtime seminars for her clients on a variety of topics including the role of contracts in reducing liability exposure, the standard of care applicable to design professionals, the risks associated with site observations, how to get paid, and essential procedures every practice needs to implement.
1111 11th Avenue, Sacramento, CA 95818
Tel: 916.832.8456
Email: phyllis@phyllisnewton.com